Life Begins at Fourty
Jul 22 2005
We finally did it the right way and spent a few days at Karlovy Vary.
The weather was playing with us a bit, but we had a lot of fun. I haven't seen this many movies in a year. I also realised I'm too old to be camping or something.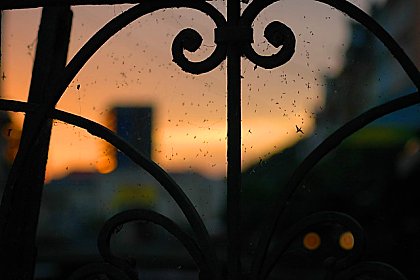 Probably the most interesting movie to me was the hungarian Nyocker. Bozmek, although it contains plenty of hungarian rap, believe it or not, it's very enjoyable. The biggest downside is it pretty much follows South Park in way too many aspects.
What is unique is the visual side. If I tell you it combines the simplistic south park character animation with 3D motion capture scenes, you probably have no idea how this can work unless you go see it. The film has a very fast pace and it's really tricky to follow what's happening on the screen and read subtitles at the same time if you're sitting on the 1st seat in the front row. My neck enjoyed it greatly.
The audience appraised the movie greatly. I guess it's because 90% of people were a lot younger than us. Later we happened to meet the makers in the evening when their car blocked our way when we were looking for a hotel to recover from the camping days ;).
A really nice surprise was Shark in the Head. We missed it when it was screened in theatres and so we took the opportunity to sneak in the few free places to see it here. The movie's an insight into the mind of an aging man spending his time in his ground floor flat, embarassing both the neighbours and passers-by.
While Keiser's performance was excellent I really enjoyed the visual side greatly. It was like moving photography. Lots of attention to detail. Similarly the sound was excellent. And it had yellow rubber ducks in it. I have to look around to see the director's animated shorts.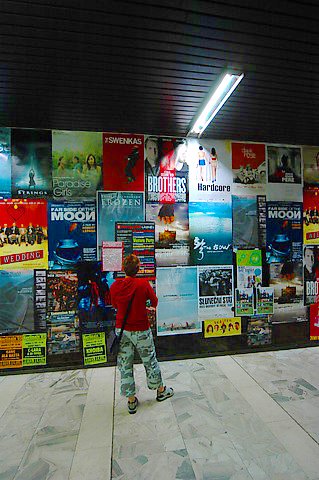 We also saw Krishana/Fallen that day which was quite a contrast to this. Long empty shots of the main character walking somewhere. Very interesting story wasted. The movie fits the image of "it's like a russian film" that my parents used to mark a really bad movie. Krishana had crappy dialogs, boring shots that made it insanely long and painful to watch. I thought it's the worse film of the festival, but was later topped by Violent Days. The director made a good choice not to show up for the discussion. Luckily it screened together with a funny short Girls and Cars about Josef, Josef, Josef and Josef visting their old pal, Josef, in Canada.
Some other movies worth mentioning was the junkie love balad Sunless City, 'sex on the horse' Anshi, 'dutch three days of the condor' 06/05.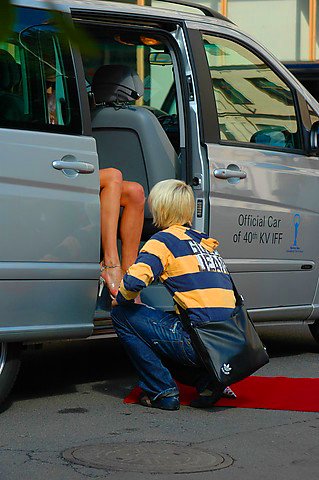 I didn't manage to see everything I wanted. Night Watch which we'll hopefully see in a theatre, Hardcore, I am a Sex Addict, Last Days, Problem With Fear or Laurie's Anxiety Confronting the Escalator and a few more. Hopefully I get a chance somehow.
All photos (includes shots from Cheb and Frantiskovy Lazne).