Last week we launched our SUSE Studio service announcing its 1.0 status. It's been an honor to be part of the team behind it. I mean what other project uses javascript, flash, java, ruby, perl, mysql and git and at the same time qemu, kvm, libext2fs or fontforge, inkscape and blender?
You've had the chance to hear about some of the technology behind the project. I'll add some artwork related bits into the mix here.
Dister
Building software appliances isn't exactly a hip topic general web folk would rave about, but judging from the response I think we managed to get quite a broad attention. Our robotic mascot, Dister, helped maintain the fresh startup-like identity.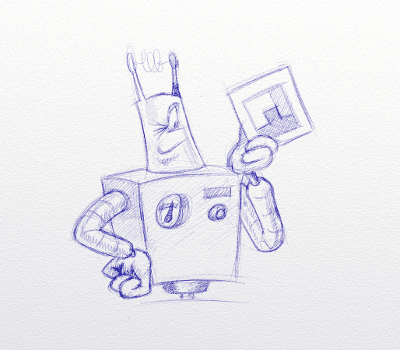 Initially he was created as a vector illustration, but went 3D in the end. The 3D part was a bit masochistic. While the process has been very painful and I've struggled with every small thing while creating the character, at the same time it was great fun. The result isn't quite where I wish it would be, so I hope I can build up on the skills I've learned here soon rather than forgetting everything as I usually do. People who do character rigging deserve my utter respect. Even simple things turn out to be quite complex in the end. I also wish Inkscape performed like Blender does. It's absolutely mindblowing what you can build up using modifier stacks in Blender and move it interactively. Inkscape just lets you taste the power of linked offsets, clones and filters but really under-performs in real life scenarios.
See the whole set on flickr.
Website Aesthetic
As any good product, we went through numerous iterations of the site. Sadly I didn't manage to migrate the db back well enough to give you a taste of how things evolved over time, so here's just a few things I managed to resurrect.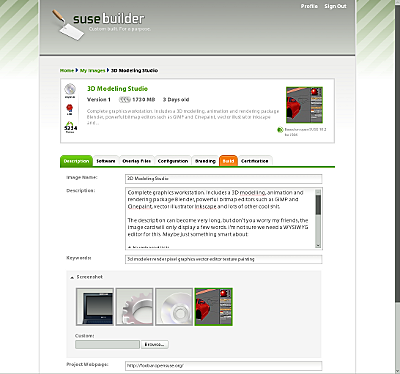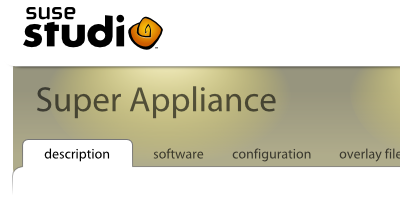 Comic Strip
One thing I'm sad we had to bin was our comic strip, err documentation. The idea was to create a nice walkthrough of the interface and the tech behind Studio in the form of a short comic strip.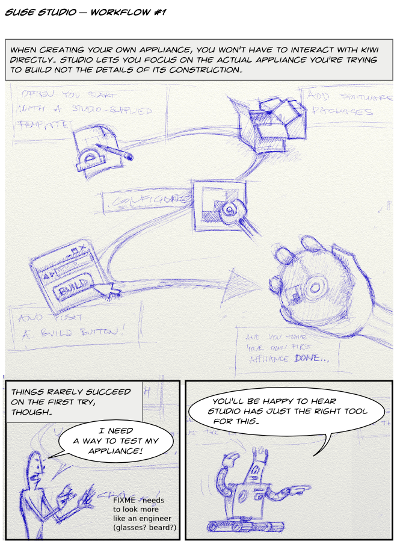 Unfortunately I couldn't pull it off in a reasonable time and even if I did it would probably retain that "oh, they're copying Google" aftertaste.
Origami CD Covers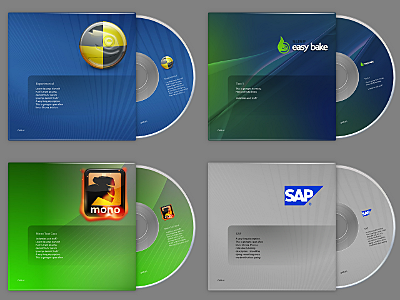 Another feature that didn't make it into 1.0 and will hopefully become available in future is a mean to print out an origami cover and a CD label to the custom appliance you've built using the custom artwork you've specified.
I've only created a proof of concept using my favorite duo – Inkscape & ruby, only this time throwing rmagick in the mix to get the automatic text color based on the background lightness.
I hope you have enjoyed a look behind the evolution of SUSE Studio visuals as much as I've had fun creating it. Don't be shy and let me know at the comments below.